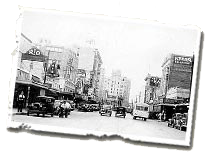 The Commission
ew rolex day date mens 36mm m118138 0117 stainless steel white dial
Corpus Christi has a rich variety of architectural and historical resources on which to draw. Many of these resources are well known to members of the community, while others are not as widely recognized. It is the mission of the Landmark Commission to communicate the history of Corpus Christi and to encourage the preservation of its resources to the community.
The earliest known residents of the central section of the Texas Gulf Coast were the Karankawa Indians. With the exploration of the Spaniards and the establishment of various land grants, Corpus Christi, known in 1839 as Kinney's Ranch was formalized. Throughout time the City of Corpus Christi evolved from a trading post and fort to a viable industrialized city with strong port, refinery, fishing and tourist industries. With these changes the city is fortunate to retain many of its historical treasures, but like numerous cities, it is steadily losing many.
As Corpus Christi continues to grow its historical treasures are in jeopardy of being torn down to make way for parking lots and commercial structures. Efforts have failed in saving many historical resources due to the community's lack of knowledge on the importance of the historical resource, limited funding opportunities and poor coordination efforts.
The vision of economic growth is usually suburban sprawl and new shopping centers. However, by revitalizing downtown areas and classic residential areas business growth is stimulated, affordable housing is provided and an increase in the tax base is accomplished.
Landmark Commission Responsibilities
In an effort to preserve the heritage of Corpus Christi, the Landmark Commission was established by the City Council in 1974. The commission's primary tasks are to:
Consider specific sites, structures, and districts for designation as historic landmarks.
Encourage and communicate with property owners the benefit of rehabilitations of potential landmarks as an alternative to demolition.
Review and recommend nominations to the National Register of Historic Places.
Promote preservation through education.
Maintain and update the historical resource survey.
Promote preservation through the Planning and Zoning process.
Seek and apply for preservation grant funding.
Support Preservation
To actively preserve historical resources of Corpus Christi the Landmark Commission request your support by reporting historical findings to the Commission through the City of Corpus Christi Planning Department at 361.880.3560, and by:
Advocating Federal, State and Local public policies on preservation.
Designating historic resources with a "HC" classification or as a Potential Landmark through the Landmark Commission.
Not damaging historical resources.
Landmark Commission meeting are open to the public and are held on the fourth Thursday of each month in the City Council Chambers on the first floor of City Hall located at 1201 Leopard Street, at 4:30 pm, unless rescheduled. Contact the City Planning Department at 361.880.3560 for further meeting information.
Residents interested in serving on the Landmark Commission are encouraged to apply through the City Secretary's Office on the first floor of City Hall or at 361.880.3105.
Preservation Designations
National Register of Historic Places
Property meeting the Department of Interior's eligibility requirements for National Register designation. Property is reviewed by the Corpus Christi Landmark Commission with recommendations forwarded to the Texas Historical Commission.
Historical Cultural Landmarks and Plaque Program
Property designated with one of five "HC" classifications for historic preservation. Properties with "HC" classification are reviewed by the Landmark Commission for alteration, removal and demolition. "HC" designated properties receive a plaque for exterior placement on site.
Potential Landmarks and Plaque Program
Property designated historically significant and protected from demolition for thirty days during review period by the Landmark Commission. Properties designated as Potential Landmarks receive a plaque for exterior placement on site.
Historical Points of Interest
Areas of the city with historically significant structures.
© 2002-2007 Corpus Christi Landmark Commission