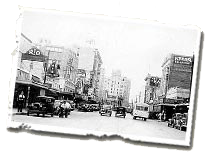 Welcome
The City of Corpus Christi's Landmark Commission is excited that you chose to explore the historical gems of our city. Through this media a sense of our history is expressed to you. You will find our history interpreted in a variety of architectural styles, as archaeological sites, as an object, a place of significance or as a person, family or group. It is our desire that these pages continue to stir community pride and encourage further preservation of this coastline city. We invite you to take a closer look at these historical sites when in the area.
Fake Watches – Authentic Quality Replica Watches at Affordable Prices
Acknowledgements are forwarded to the Texas Historical Commission for funding of this website and to the City of Corpus Christi's City Council for their support and approval of this preservation endeavor.
© 2002-2008 Corpus Christi Landmark Commission
Website created by
Farenthold Consulting, LLC